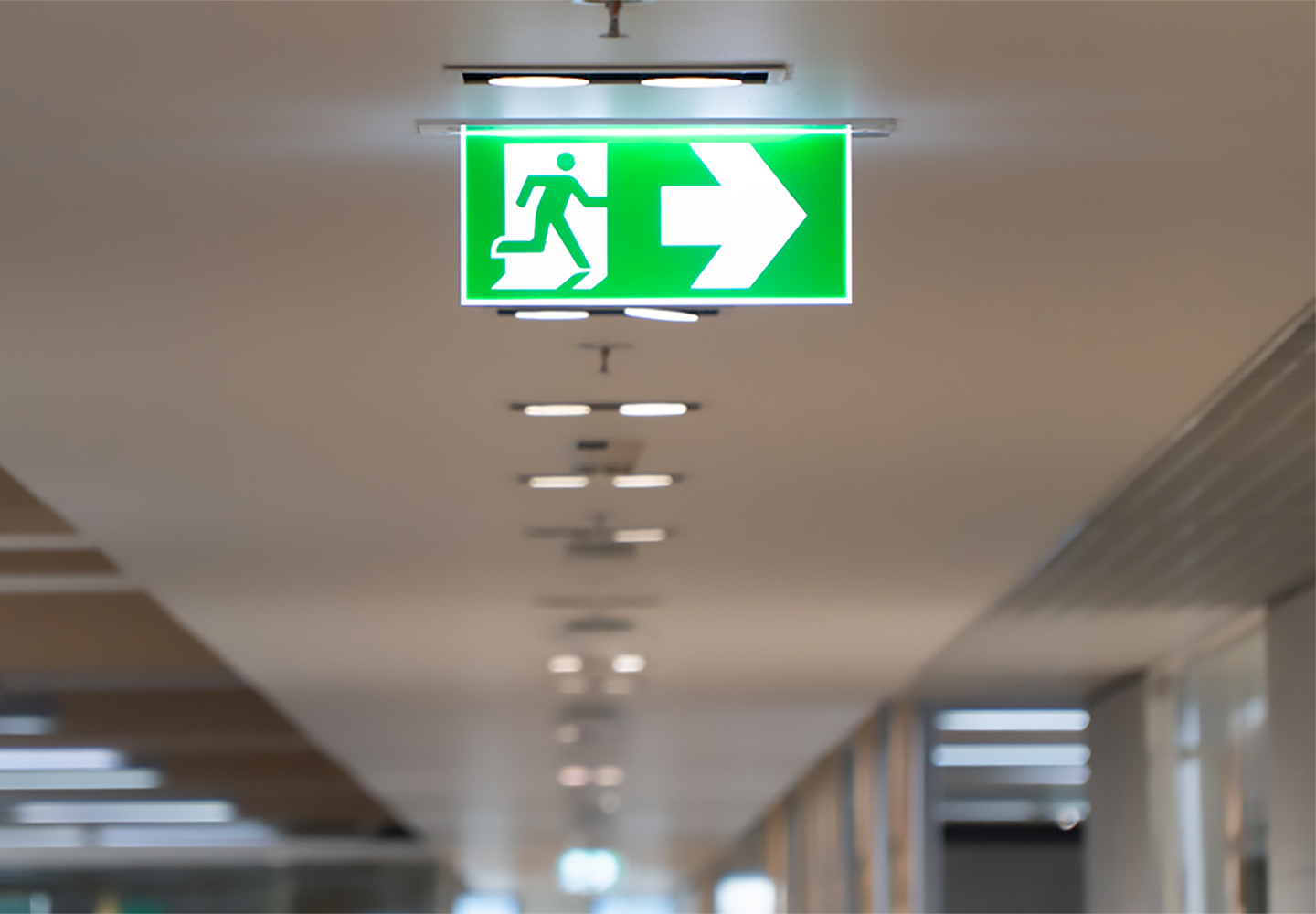 Where to position luminaires?
BS 5266 / Part1 1999 provides detailed guidance on where luminaries should be installed along with the minimum levels of illumination required for escape routes and open areas.
Guidance is also given as to the minimum period of lumination after failure of normal lighting. The Health and Safety (Safety Signs and Signals) regulations 1996, requires that adequate provision of exit and safety signs be provided and which are to be illuminated by emergency lighting.
Near stairs and near changes of level.
Near, within 2 metres of fire fighting equipment and alarm call points.
Near each intersection of corridors.
Near each change of direction.
To illuminate exit doors and safety signs.
Outside and near to each final exit.
Both outside and within lifts.
Toilets and facility areas of greater than 8m2.
Moving stairways and walkways.
Moving or hazardous machinery, generator, control and plant rooms
Pedestrian escape routes from covered and multi-storey car parks.
Artisan Fire & Security can provide a design, installation and service plan to meet your needs. But don't worry if you have an existing system we can service and repair whether installed by us or by others.